I wanted to have a Victorian, hand made Christmas. So, just after Thanksgiving, I requested that my husband write me a list of the things that he would like. (I already knew what I wanted to make and get for the children.) The very first thing on his list was a shaving mug and brush set.
Naturally, I was thrilled with this first item and went on a search to find a nice set. I asked a friend of mine, who makes soaps, if she sold shaving sets. Unfortunately she said "no". She does, however, sell soaps that are very nice for that sort of thing. We've already been using her soaps, so I can vouch for how nice they are. Check out her hand made soaps at:
Soap alone doesn't make for a nice shaving set, so my search continued.
Finally, I found the perfect thing. A set that includes a mug, brush and hand made soap.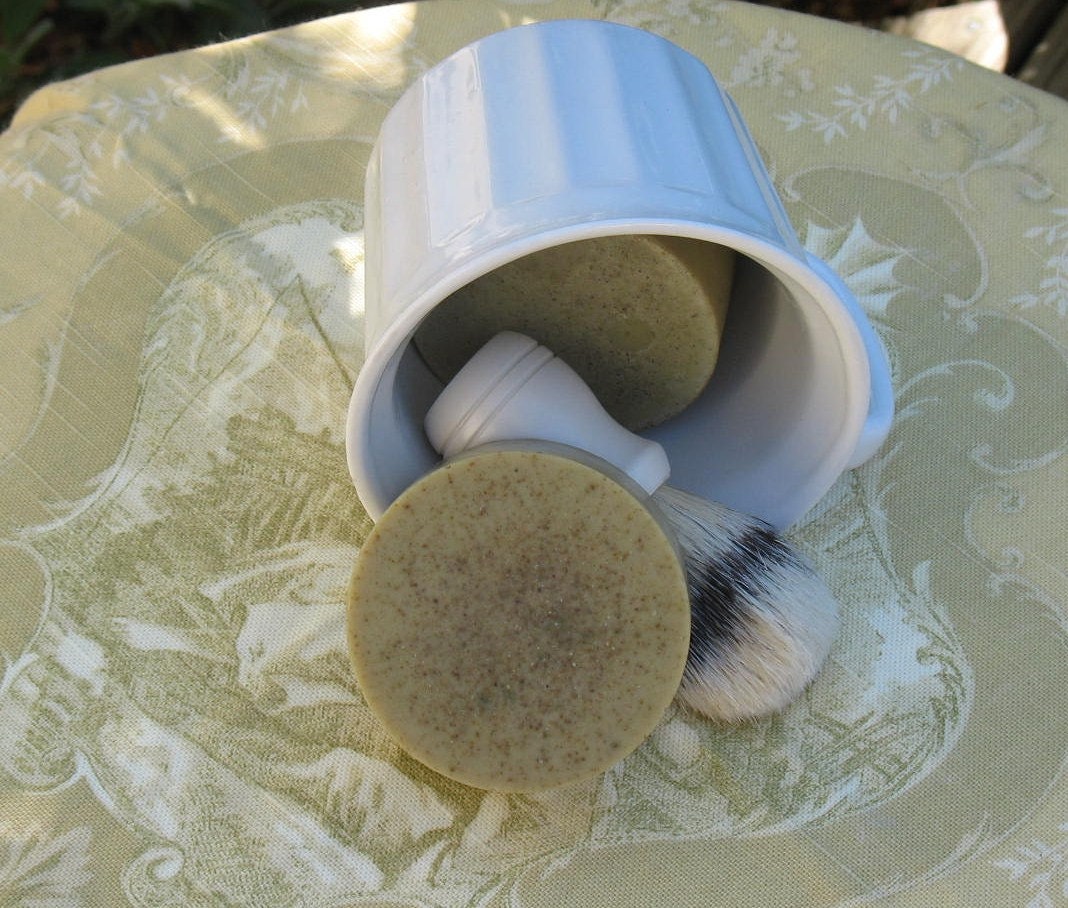 Cool Citrus Basil BBW (type) Scent Men's Shaving Soap made with Goats Milk, includes Mug and Free Boar Hair Brush Set

It took a good deal of time to track it down, but now that I have, I'm glad that I did. He loved it!

Do keep in mind that my husband really has no interest in the Mid 19th century, or anything Victorian, for that matter. So I did not do any research on the style of mug, brush or soap for this..... but I wanted to share it anyway. :)
Of course I have to mention that I got a little treat myself from the shop owner. She sent along a free sample of Lavender. Thanks Mildred!!! We'll be back for more. :)